Structural Biology
Begin of page section: Contents:
Em.o.Univ.-Prof. Christoph KRATKY
Univ.-Prof. Dr. Karl GRUBER
Contact:
Humboldtstrasse 50/III
8010 Graz
e-mail: karl.gruber(at)uni-graz.at
tel: +43-316-380-5417
Our research is focused on molecular structural biology and our main interests concern the catalytic mechanism of enzymes at a molecular level and the structural determinants of enzyme properties. To that end, we employ experimental techniques (mainly biomolecular X-ray crystallography), but put special emphasis on the application of a whole repertoire of computational methods (such as homology modeling, docking, molecular dynamics simulations, calculation of the electrostatics within a protein,…). We aim at understanding important enzyme characteristics and at exploiting this knowledge to rationally design enzyme mutants with tailor-made properties. In the field of structural bioinformatics we study protein-protein interactions in crystals and try to identification of structural patterns in enzyme active sites which allow the prediction of enzyme function from structure.
Ao.Univ.-Prof. Dr. Walter KELLER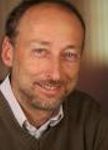 Assoc.-Prof. Dr. Monika OBERER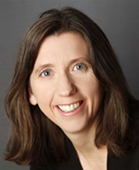 Contact:
Humboldtstrasse 50/III
8010 Graz
e-mail: m.oberer@uni-graz.at
tel: +43-316-380-5431
The team of Monika Oberer aims at understanding the molecular basis of protein function for which three-dimensional structural knowledge is a prerequisite. The results of our research are always embedded within the biological context, as a protein cannot just be seen as an isolated entity. One long term research focus of the group is to establish structure-function analysis of proteins in intracellular and intravascular lipid metabolism. These proteins play key roles in many biological systems in controlling the availability of lipids for energy production and as building blocks for synthetic reactions and signaling events. Impaired regulation of these proteins results in different pathological conditions, including cardiovascular disease, type-2 diabetes, and dyslipidemia. The laboratory successfully uses the two major structural techniques, NMR spectroscopy and X-ray crystallography to address our specific research questions. Additionally, biochemical and biophysical techniques are employed to characterize the proteins and their interactions.
Ao.Univ.-Prof. Dr. Ulrike WAGNER
End of this page section.
Go to overview of page sections.