Infrastructure
Begin of page section: Contents: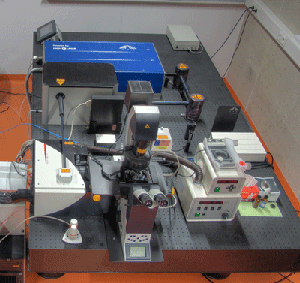 The infrastructure of the Microscopy Core Facility of the IMB-Graz includes light microscopic techniques such as multi-spectral confocal laser scanning microscopy, conventional fluorescence microscopy, coherent anti-Stokes Raman Scattering microscopy, second harmonic imaging, or 2-photon microscopy. In addition, comprehensive equipment particularly for live cell imaging applications is available.
End of this page section.
Go to overview of page sections.